We'll leave your home spotless and clean. No harmful chemicals and no toxins.
Just a thoughtfully clean home from a team trusted by thousands of families.
Get Your Personalized

Quick Quote
Locally Owned

and

Mission-Driven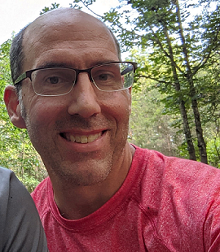 Triangle Green Maids of Raleigh is locally owned and operated by Darrick Seconi. Darrick is an entrepreneur and a strong advocate of a well staffed and trained team. Darrick has put his operational experience to great use and today he continues to expand the value of the services that he provides to Triangle Green Maids customers throughout the Raleigh area.
At Triangle Green Maids, Darrick and his team take great pride in the value that they deliver for their clients and would welcome the opportunity to speak and discuss how they may be of service for you and your family.
What our

customers are saying
Reputation is important to us as well as our customer's happiness. Check out what our customers say…
"Everything was great. The ladies showed up on time and did a great job. Will use you again in the future. Thanks."
"I have used many other services in the past but Triangle Green Maids is by far superior to the rest."
"Just wanted to drop a note to say what a lovely job the ladies do at my townhouse in Cary when they come. It`s such a pleasure to come home to a sparkling place, with so many perfect little touches, like a bed nicely made and ready to turn down. After 12-14 hour days, it`s a good thing. Thanks for hiring great people, and providing many service options."
"The house looks lovely. All of our ridiculous knickknacks are dusted, all the floors are free of pet fur and dirt and they just sparkle! I was particularly impressed with the job done in the kitchen; we use the kitchen a lot because we eat in a lot, but the ladies moved everything on the counter and on the floor and cleaned underneath everything! Thank you so much!! I'm not sure that my house has ever been this clean before!"
Get Your Personalized

Quick Quote